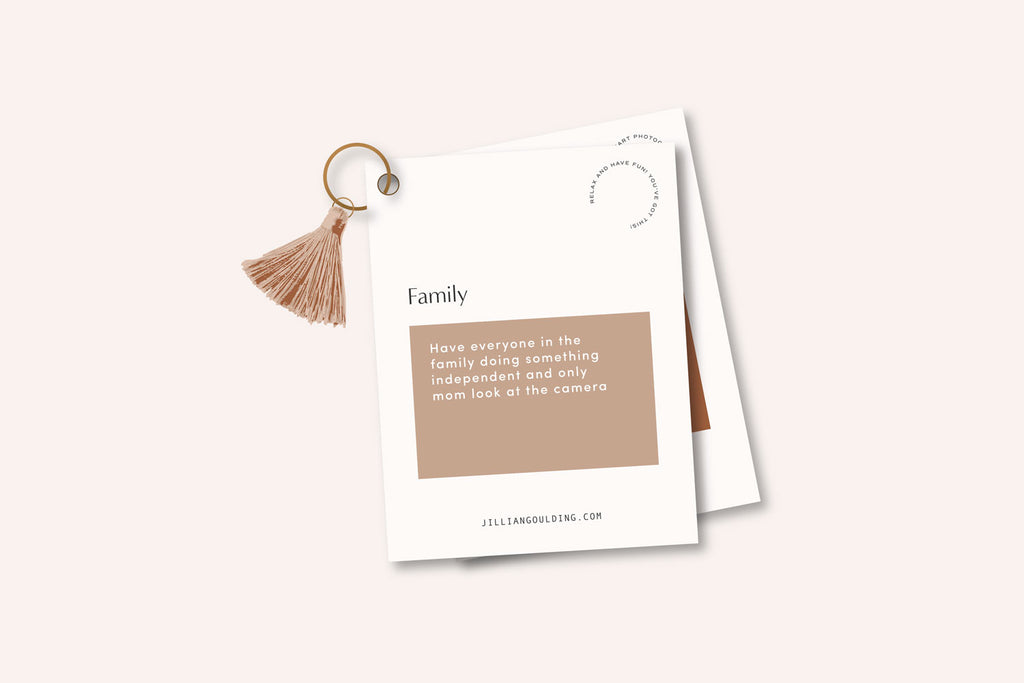 Posing Cue Cards
$24.00
Make your clients feel comfortable as can be with this set of creative Cue Cards, designed by longtime family and wedding photographer Jillian Goulding. With over a decade of photographing families and couples under her belt, Jillian knows what it takes to get people to relax, have fun, and show real emotion in front of the camera—and she's giving you all her secrets with these downloadable and printable prompts to use at all kinds of photo sessions.
Frequently asked questions
What format are these? / What program do I need to use this template?